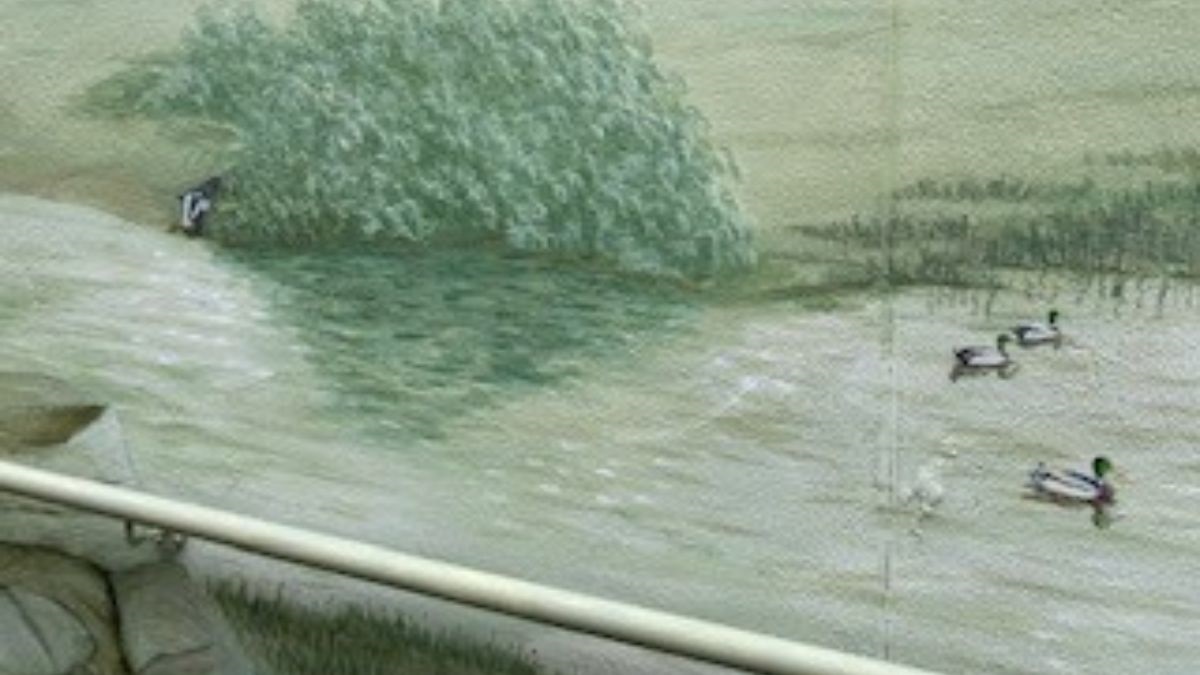 At B Ward, five patient rooms (1 double and 4 singles) face onto a drab blank wall, measuring 23 metres long and 5 metres in height.
Patients who have previously used these rooms suggested a wall mural to brightened up this blank space.  These rooms are used for patients who are actively dying or with infections so are isolated and unable to leave their rooms.  This is particularly challenging for the patients, their family and staff looking after them.
Ms Ema Staunton our Arts Co-ordinator at St Luke's researched the benefits of art for seriously ill patients and consulted with patients and staff of the ward.  Many palliative patients are on a lot of medication and it was agreed a gentle wildlife scene would provide comfort.  Serene landscapes can mitigate fear, anger and stress.  Several artists were approached and one particular artist, Vauney Strahan, was selected based on her specific painterly style.  The chosen theme was the Dodder river, echoing animals and plants that one might encounter in the area creating a soothing, comforting and engaging artwork.