One of the most striking features of St Luke's Hospital in Rathgar is the setting.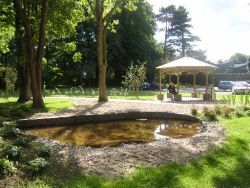 The Landscaping Project has improved the beautiful grounds at Rathgar with new planting, gazebo's and pergola's, water features and quiet area's for patients to relax. The support of The Friends
of St Luke's has been central to the achievement of this wonderful setting for patient treatment and care.