St Luke's Hospital, Rathgar
A Tobacco Free Campus from
January 6th 2014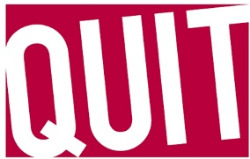 St Luke's Hospital Rathgar Campus has become a tobacco free zone from Monday January 6th. From this date forward, smoking will not be permitted anywhere on the hospital grounds. The introduction of this new policy, which will be officially launched by the Minister of State for Primary Care, Mr Alex White, TD, is in keeping with St Luke's Hospital as a Health Promoting Hospital.
The policy, which will apply to all staff, patients, visitors and contractors will ensure a healthier, safer and cleaner environment for all and better health outcomes for patients.
Dr Osama Salib, Consultant Radiation Oncologist and Joint Chair of the St Luke's Tobacco Free Campus Working Group, said: "Introducing the Tobacco Free Campus policy in St Luke's Hospital provides an environment that promotes health and supports those who want to stop smoking. Research conducted prior to implementing the policy indicated that the majority of staff and patients are in favour of a Tobacco Free Campus. The facts are indisputable when it comes to the health gains; giving up smoking great improves a patient's recovery. Research shows that non smokers or those who quite smoking before and after surgery have much better wound healing and recover faster."
Mr Richard Lodge, Network Manager of St Luke's Hospital, outlined how the hospital is taking its responsibility around health promotion and illness prevention very seriously. "Hospitals and health systems, both nationally and internationally, are working to encourage patients to adopt healthier tobacco free lifestyles in order to decrease the incidence of smoking related disease. Providing a tobacco free environment sends a clear message that this hospital is committed to protecting and promoting the health of our patients, staff and all who visit here.
Efforts are being made to inform all patients of the new policy in advance of their attendance and admission to the hospital and when admitted patients who smoke will be offered free Nicotine Replacement Therapy (NRT) during their hospital stay. Patients can also be referred to the hospital's free Smoking Cessation Service. GPs have also been informed. Ongoing awareness sessions have been held for staff as well as training on the use of nicotine replacement therapy.
Commending the hospital on adopting the tobacco free status, Dr Susan O Reilly, Director of the National Cancer Control Programme today said that the clear link between cancer and smoking made it imperative that St Luke's Hospital undertake this initiative. "This is a very timely development. We anticipate a 20 year growth rate in the incidence of invasive cancers of 108%. In 2010 in Ireland
26,283 people were diagnosed with invasive cancer; by 2030 we expect that number to rise to almost 55,000.
"We know that smoking causes at least 30% of cancers and that it causes 85% of lung cancers. Tobacco dependence is a chronic relapsing disease and we are well aware that smoking is not a lifestyle choice. For the National Cancer Control Programme, while we clearly developing our cancer services nationally ensuring that we provide patients with prompt and timely access to quality assured services, we are equally committed to supporting patients to quit smoking. We know that 70% of patients express a desire to quit with two in every three smokers trying to quit. However, fewer than 10% succeed without assistance.
"So in order to provide that assistance the NCCP is directly involved with the HSE Tobacco Control Framework and the Tobacco Free Campuses Policy. We are involved with the Irish College of General Practitioners, providing e learning for GPs. We are involved in staff training – brief intervention training, motivational interviewing and e learning for nurses"
Dr O'Reilly added that "the benefits of quitting are immediate – after 20 minutes your blood pressure and pulse return to normal; after eight hours the oxygen levels in blood return to normal and the risk of a heart attack begins to fall; after 24 hours carbon monoxide is eliminated from the body and after
48 hours nicotine is undetectable in the body. And this continues – after three to nine months lung function improves; after one year the risk of heart disease is half of that of a continuing smoker's risk and after ten years the risk of dying from lung cancer is about half that of a person who is still smoking.
In conclusion Dr O'Reilly stated: "We are mindful that patients availing of services and staff working in St Luke's Hospital, Rathgar, are supported in optimising their general health and reducing dependency on tobacco products."